TurboLaw makes practices easier to manage
Our easy-to-use legal software helps your practice manage time and billing as well as state specific document automation software. We back it all up with outstanding customer service.
Time & Billing
Document Software
TurboLaw Cloud
Access TurboLaw software from anywhere on any device. Fully hosted versions of TurboLaw Document Software and TurboLaw Time & Billing make it easy for you to access your management tools whether you're on the go or switching from desktop to laptop or tablet in the courtroom.
Get started with a free 30-day, risk-free trial. Cancel any time!
---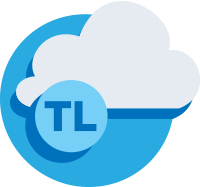 ---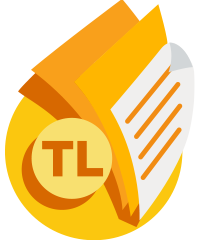 TurboLaw Document Software
Our document automation software puts state-specific legal forms and court documents at your fingertips. Hundreds of fully-editable, customizable documents are included in each edition so you can streamline your cases.
Subscriptions starting at just $9/month with a 30-day, risk-free, zero-obligation trial.
TurboLaw Time & Billing
Accurately track your billable hours for client and bill on your own terms. Fully customizable billing options allow you to bill by any time increment, flat rate, or staff member. Send professional-looking, branded invoices to your clients in a few simple clicks.
Get started with a free 30-day, risk-free trial. No credit card required to sign up!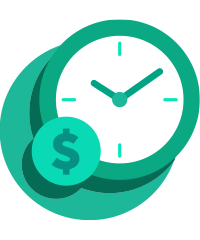 You guys are the greatest. Of the 12 to 15 different billing programs I've used over the past years, your program is by far both the easiest and the best across the board.
Attorney Gary L. Marsh
Buena Vista, CO
I don't know if it is possible to be 'in love' with software, but I love TurboLaw. It's great.
Attorney Elaine Clark
Beverly, MA
Thank you so much. I can be a better attorney with TurboLaw. I can spend more time with my clients when I know TurboLaw is a keystroke away.
Attorney Susan Edgett
Groton, MA
Your high level of customer service is a major reason I switched to your billing software.
Attorney George H. Boerger
Kingston, MA
Stress-free support when you need a hand
We back up our software with amazing support!
Online
We have an extensive online help center available 24/7 where you can find help articles or start a ticket on any issue you're having.
Email
We offer email support for those times when you can't find what you need in the Help Center or just want to get in touch with a human!
Phone
Prefer to talk to a human? Give us a call Monday through Friday from 9am to 5pm ET, and we'll help you out!
TOLL FREE: (800) 518-8726
INT'L: +1 (508) 283-1389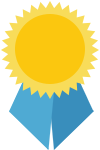 30-Day Satisfaction Guarantee
All TurboLaw products are backed by our hassle-free, 30-day money-back guarantee. If you're not 100% satisfied with your TurboLaw software for any reason you can cancel your subscription within 30 days and receive a full refund.